Samuel López va néixer a Barcelona i s'introdueix al món de la música de petit amb el violí, però al quart any avorreix el món de la música al qual no hi torna fins a l'adolescència, quan el rock and roll canvia la seva vida. És llavors quan comença a escriure cançons i aprèn pel seu compte una mica de guitarra i piano. Crea algunes bandes fugaces per acabar establint-se com a cantautor amb el nom de Sam Destral.
L'etapa de Sam Destral es salda amb la publicació d'una vintena de maquetes (perdudes pel món de l'Internet) i dos elapés, publicats per El Mamut Traçut: "Tot el que conec és mort" (2013) i "Zoo" (2014). Després de presentar "Zoo", s'estableix a Manresa on decideix allunyar-se del seu alter ego Sam Destral i madurar com a artista. I així retorna el 2018, ja sense cap pseudònim, amb un nou disc "El darrer moviment" per començar una nova etapa i un pas endavant dins la seva trajectòria musical.
<< Personalment suposa retrobar-me amb aquell jo adolescent que volia liderar una banda de rock, però alhora és un pas endavant que consolida i dona seriositat als meus projectes musicals, un nou punt de partida a partir d'on desenvolupar-me >>. Samuel López.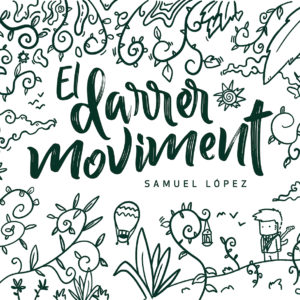 "El darrer moviment", data d'estrena el 9 de novembre 2018.
Amb aquest darrer moviment, Samuel López abandona l'etapa de cantautor de Sam Destral per retornar a allò que el va moure a fer música: el rock. Amb un so completament elèctric, els vuit temes combinen els tempos accelerats i amb un toc de glamour com Senyora o Aniversari amb cançons més pausades i reflexives com No tanco la porta. Una dualitat traslladada també a les líriques on tan aviat trobem un fictici Samuel seductor a Nou look com una confessió desesperada ben personal a El fil. Sense deixar enrere l'esperit més experimental i surrealista amb l'èpica Welcome to Mexico. El disc ha estat enregistrat a Aviram Estudi amb Albert Palomar i ha comptat amb la participació d'Eloi Pey a la bateria.